Collaborate like never before
Tuesday, January 5, 2021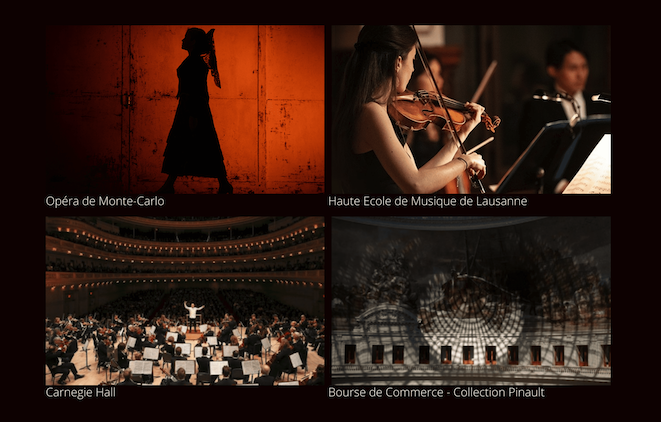 We welcome 2021 with a sigh of relief, but must appreciate what 2020 has taught us.
We were truly impressed by our clients ability to work together. A SaaS system working on any device, #DIESE has been used like never before, and we were very happy to help with complex rescheduling issues that have become the norm.
At IT4Culture, we worked harder than ever to assist and adapt the configuration to answer unprecedented needs. The team grew accordingly, and we hired new team members to be able to deliver a high level of assistance.
These new needs and the energy we got from our clients have filled our heads with many projects and ideas. New features have been developed or improved in 2020 – among which, the electronic signature with several partners, the booking of venues through a mobile-friendly portal, the possibility to group productions in series (for subscriptions), and the extension of our API.
We are also very proud that new houses started working with us this year.
Great orchestras in Melbourne (Orchestra Victoria) and Paris (Les Arts Florissants) chose to implement #DIESE, and so did several European opera houses (Den Norske Opera & Ballet in Oslo, Opéra de Monte-Carlo in Monaco, Opéra de Lausanne in Switzerland, and in France Opera National de Lorraine in Nancy, Angers-Nantes Opéra…).
French-speaking theatres such as Les Deux Scènes in Besançon, Théâtre de Poche in Genève, and Théâtre National de Bretagne in Rennes have also started working with #DIESE. Last but not least, the prestigious Carnegie Hall in New-York have implemented the system thanks to a project lead 100% remotely.
Two prestigious music schools – Haute Ecole de Musique de Lausanne and Conservatoire National Supérieur de Musique De Paris – implemented #DIESE on large scopes. Finally, museums have confirmed their interest with the launch of our solution at Collection Pinault – Bourse de Commerce de Paris, and at Palais de Tokyo in Paris.
The cultural sector now faces tremendous challenges, and the situation will be complicated in the coming years. We nevertheless have the conviction and the ambition to continue progressing at your side.
#DIESE remains a tool, but we want it to be as powerful and useful as possible. Our goal stays the same: to help you manage complex, daily issues – of which the covid situation is a challenging example.
The team wishes you all a very happy new year.