In 2022, look up and keep up
Monday, January 3, 2022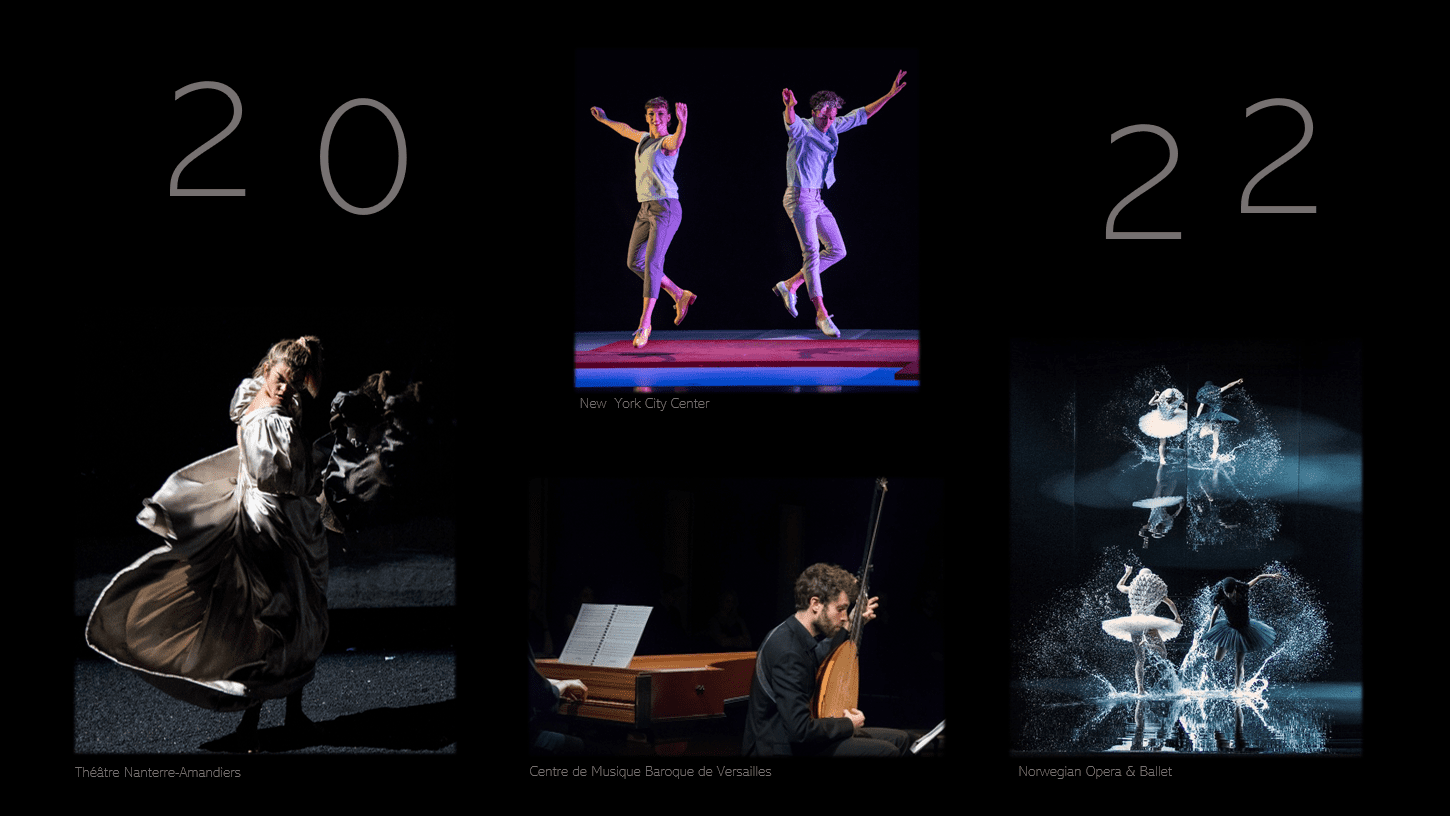 Another year like no other is coming to an end.
From a timid reopening of venues in the spring, to a relieving summertime and an almost euphoric entry into autumn, the start of the new year seems again very uncertain.
Through this historical challenge, we at IT4Culture will continue to work with you hand in hand. We are committed to bringing you the best solutions, whatever unforeseen challenges come up.
In 2021, we strengthened our technical offer, regarding digital signature, sales and room hires, and collective artistic planning with the COB module (Chorus-Orchestra-Ballet).
We also launched an online booking feature – to allow students to book rehearsal rooms from their phone –, a business intelligence solution – market leader Tableau Online –, an online donations feature linking #DIESE forms and a payment system, etc. We also keep linking more systems together: interfaces are our specialty.
While intensifying our support for known houses, and despite the intensity of reopenings, we also started to work with exciting venues and organisations!
Schools and academies have implemented #DIESE on new scopes: Centre de Musique Baroque de Versailles, Académie Ravel and Ecole Nationale Supérieure des Arts et Techniques du Théâtre.
We carried out efficient shared planning projects with museums and galleries, all in Paris this year with Palais de Tokyo and Monnaie de Paris.
2021 has been a popular year for #DIESE in theatres: the system was rolled out at POCHE /GVE theatre in Genève, and in major French producing houses: MC93, Théâtre Nanterre-Amandiers and Théâtre de Sartrouville. We also recently started working with La Criée in Marseille, Théâtre des Célestins in Lyon and the City of Carquefou.
Touring companies have allowed us to work with more foreign houses, such as Orchestra Victoria in Melbourne, and dance company Rosas in Brussels. We also rolled out the implementation of #DIESE with Les Arts Florissants in Paris.
#DIESE has also been implemented entirely remotely at New York City Center.
Last but not least, operas: #DIESE was successfully implemented at Norwegian Opera & Ballet in Oslo, at Saarländischen Staatstheaters in Saarbrücken, and at Angers Nantes Opéra.
The team wishes you all a very happy, healthy and inspiring New Year.
Exciting projects are coming up early 2022. Stay tuned!
Photos: official websites of New York City Center, Centre de Musique Baroque de Versailles, Norwegian Opera & Ballet and Théâtre Nanterre-Amandiers