Keep on inventing solutions together
Thursday, January 5, 2023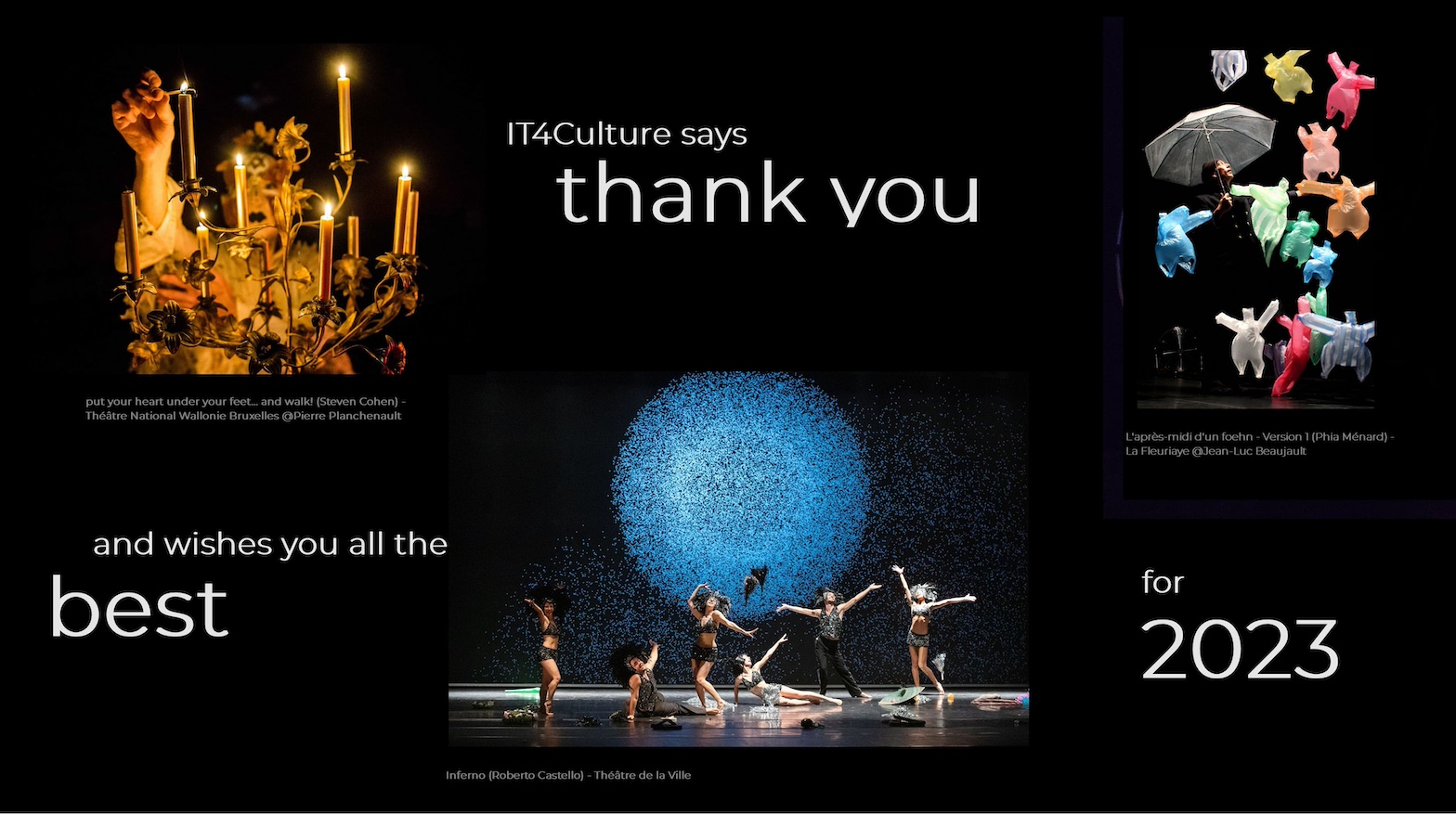 2023 should be no different from the past ten years: let us keep facing challenges hand-in-hand!
2022 saw the return to a relative normal level of cultural activity. Yet it has been a period of intensifying difficulties for the arts sector. Not only have organizations undercome an unprecedented financial pressure due to energy costs. They also faced the challenge of attracting the audience back in theaters and museums.
Today's situation is no less challenging than the pandemic period, in software logic: new ways to share information or to be alerted about resources must be found, new manners of counting work time or estimating costs can be developed.
The #DIESE technology allows us to invent solutions together. A recent example was how several houses adapted the setting of their heating system to the #DIESE planning.
Good ideas are shared, issues are analyzed, issues are tackled globally thanks to exchanging. Our promise for this new year is to fuel and intensify the conversation. We want to create more physical or virtual places to gather and exchange good practice, advice and feedback.
A major step in that regard was IT4Culture's 10-year event in October 2022. About a hundred #DIESE users, representing about 40 houses in 8 countries – coming from as far as Australia! – came to listen to testimonies from different sectors, to learn about lesser known #DIESE options, and simply to meet one another!
Following this amazing gathering, webinars will start in Q1 to give us the opportunity to communicate about specific developments and features, illustrate them with case studies and testimonies, answer questions and share good practice.
It has become paramount to step up the conversation. Because the #DIESE community is growing!
There are now more than 5,000 #DIESE active users, using the system's V3. And in 2022, 16 new houses in 7 countries have chosen #DIESE as their new planning system. With a noticeable growth of two sectors – museums-galleries and orchestras – and even a cabaret.
We cannot thank enough our clients and users for the trust, energy and ideas they bring to projects.
Please keep on sharing: #DIESE was inspired by your needs and developed with your help.
And be assured we keep on listening!
We wish you the happiest possible year.