A wonderful year!
Friday, January 3, 2020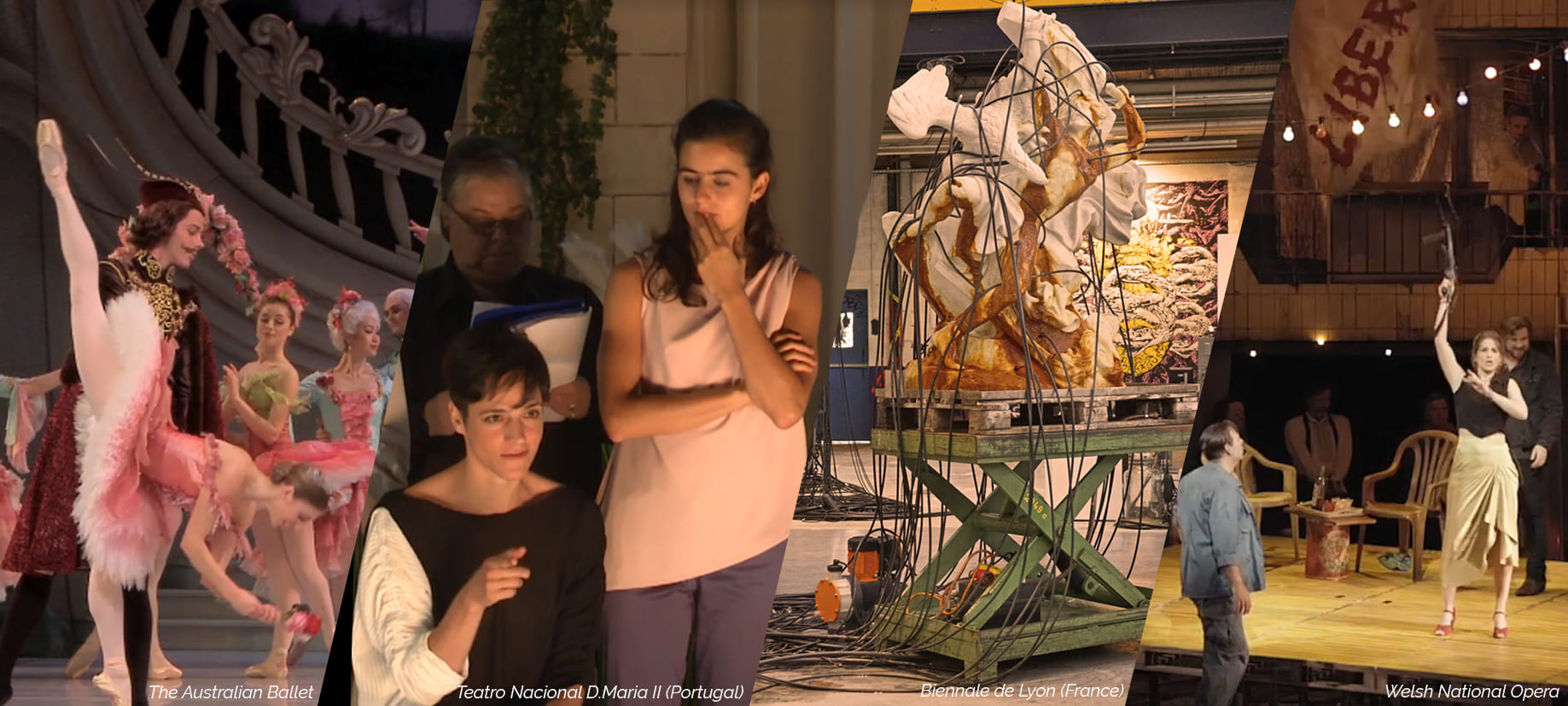 The number of houses using #DIESE has nearly doubled in 2019, in 4 new countries, while the software is translated into new languages.
Time to look back on an outstanding year!
2019 has seen the number of houses using #DIESE increase from 24 to 42. The software is now used in 10 countries (newcomers are Australia, Portugal, Wales and Italy) and in 4 languages: English, French, German and Portuguese.
While opera and ballet houses have long been the engine of #DIESE's development around the world, theatres have confirmed their importance – and thus the relevance of #DIESE features for all performing arts – especially in France, Portugal and Switzerland.
We welcome in our portfolio the internationally renowned Festival d'Avignon, as well as Teatro Nacional D. Maria II (Lisbon), Grand T - Théâtre de Loire-Atlantique (Nantes), Le phénix scène nationale (Valenciennes), the Théâtre de Carouge (Genève).
In the historical sectors, we are now working with Palazetto Bru Zane (Venice), the Welsh National Opera (Cardiff), The Australian Ballet (Melbourne), the Opéra National de Bordeaux and the Opéra National de Lorraine (Nancy).
Cultural centres and museums have also confirmed their interest in our space booking and guide scheduling system: Centro Cultural de Belem in Lisbon and IPC Residence Palace in Brussels, as well as Bourse de Commerce – Collection Pinault in Paris, Mémorial de la Shoah (Paris) and Biennale de Lyon. A breakthrough is also made in the media sector with Radio Television Suisse (RTS) using #DIESE's inventory feature for its material, and in the educational field with Lausanne's University of Music (HEMU).
Like every year for 8 years, the software is blooming with new features. 2019 has seen the consolidation of our budget module, with the purchase orders monitoring system, as well as sales and invoicing for room bookings. For artistic and production departments, the "Choir-Orchestra-Ballet (COB)" feature allows to calculate artists' pay elements thanks to their scheduling, and the recruitment feature specifically designed for ensembles is being more widely used. The general planning offers even more ways of being shared, while a Gantt-like view is now available.
All these projects could not be run and achieved without the amazing relationship we have with our clients and with projects managers inside houses we work with. We would like to thank all of them for the insights they give us every day, and for their trust. The team is growing thanks to them.