Store relevant, structured data for the contacts you interact with. Create lists to communicate with. Use dynamic lists and advanced features to record and use smartly the information you collect.
Optimise your contacts base
Set up different types of contacts: staff, clients, prospects, artists, partners… And define related, specific information fields.
Index your base on the basis of types of contacts, qualifications and custom fields.
Create dynamic lists and groups based on advanced search options.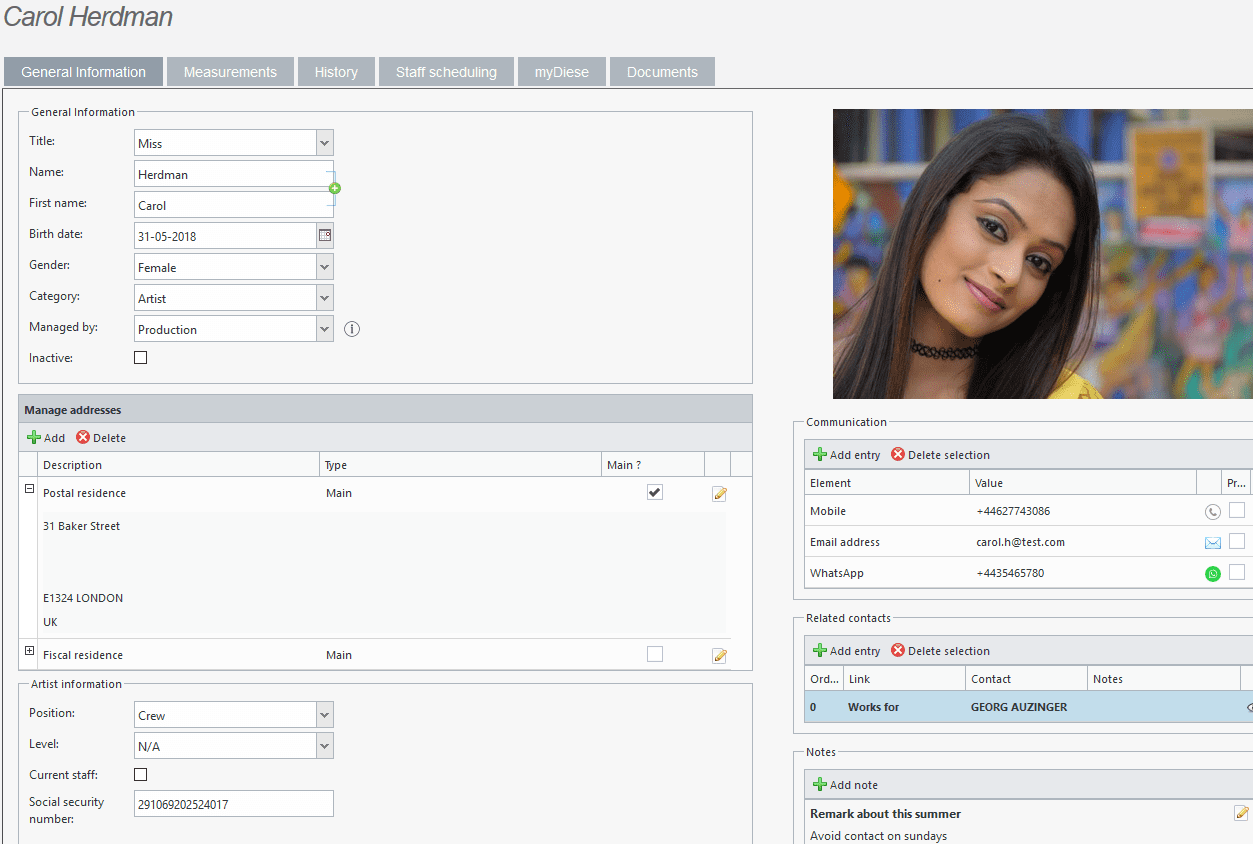 Send mailings to lists of contacts
Send emails directly from our internalized tool.
Keep track of emails sent, track deliverability.
Monitor customer relationship
Store all interactions you might wish to record, such as phonecalls, emails or interviews.
Keep track of history with your organisation.
Export & analyse contacts profiles and interactions data.