Productions, Events & Exhibitions
Organise your projects in a customised database. Create the most relevant data structure to store any type of information, be it artistic, technical or administrative.
Manage all the data relating to your projects
Define the key entities around which your data will be structured : productions, projects, performances, shows, tours, projects, themes for visits, exhibitions…
Set up which data (technical, artistic) you will collect for every such project, and create custom fields.
Generate in real time entirely customised documents.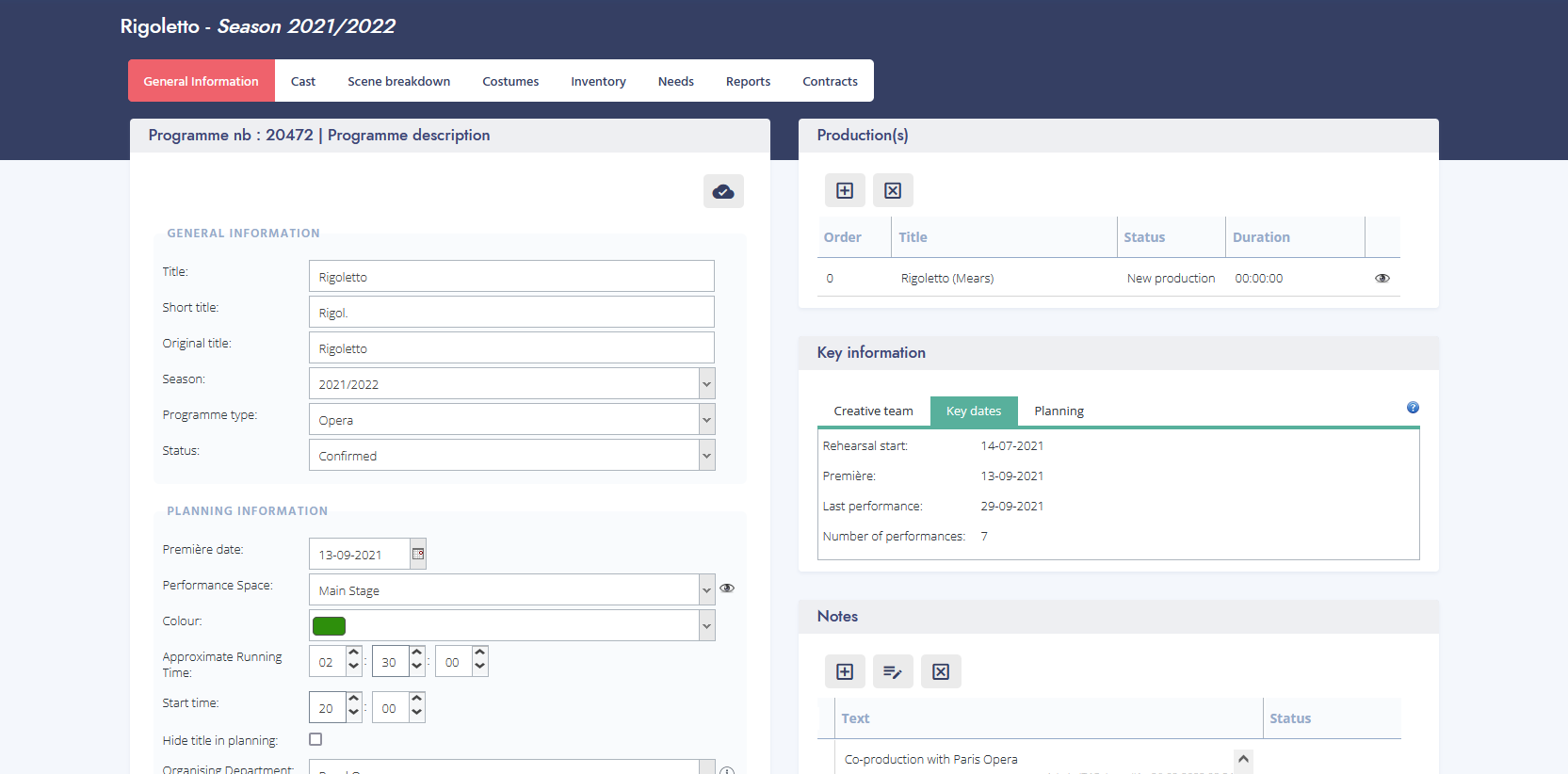 Link people to projects
Assign people through the cast feature: artists, partners, staff, audience...
Manage availability, absences, replacements.
Involve people finely, down to the activity level.
Easily reach and recruit musicians, chorists or dancers, thanks to the dedicated feature.