Human resources, Contacts & CRM
#DIESE offers a complete and secure database of contacts. Manage employees as well as partners, artists as well as sponsors, and benefit from advanced emailing and interfacing features. Create contracts of any type, have them signed electronically and store them in the system.
Manage an advanced contacts base
Set up different types of contacts: staff, artists, visitors, partners, venues… And relevant information fields for each of them.
Create dynamic lists and groups based on advanced search options.
Create info forms for employees, applicants, partners to fill in their data themselves.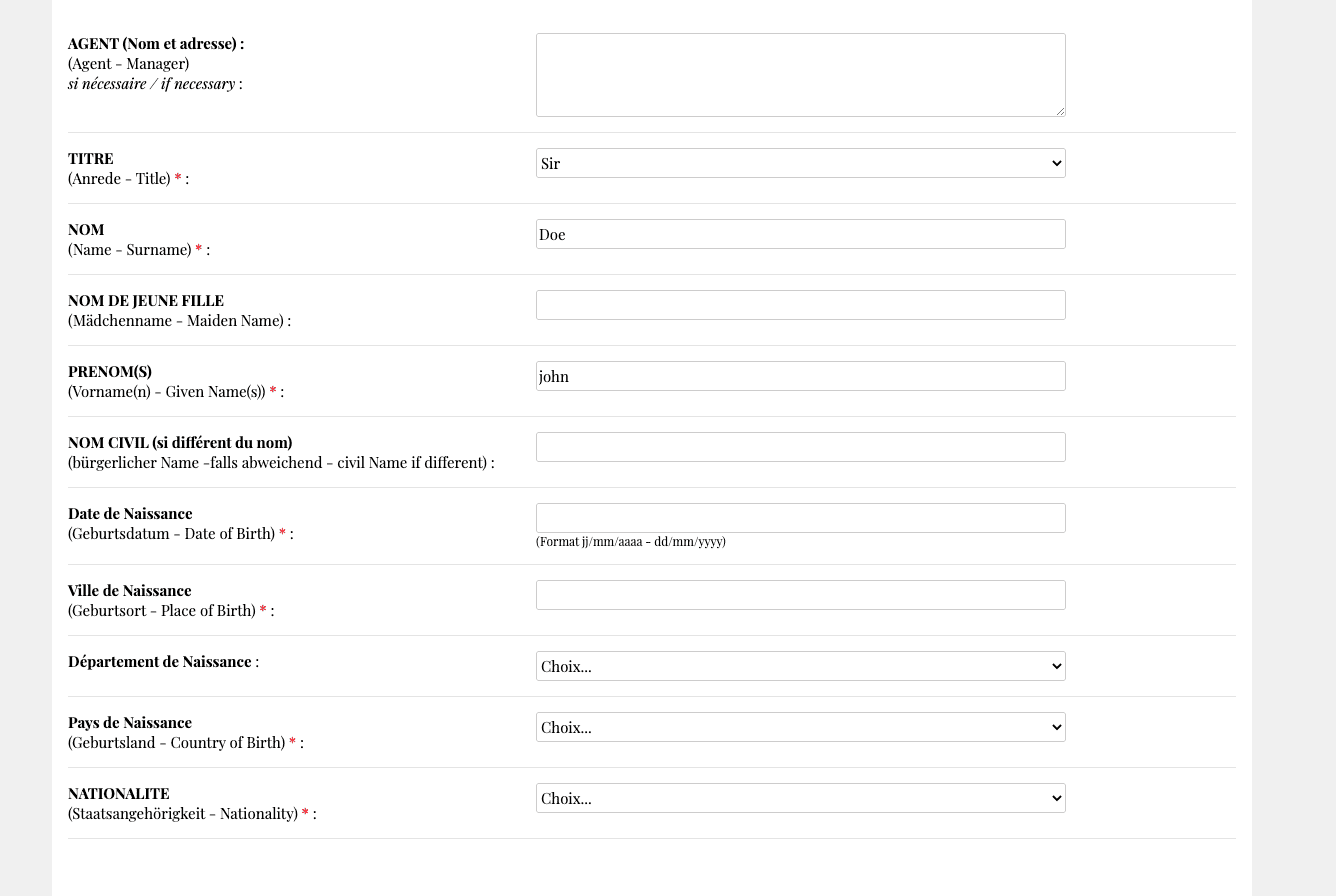 Create all types of contracts
Issue contractual documents in #DIESE, from your own dynamic templates library. Send them to e-signature, create alerts and reminders. Upload administrative documents and monitor validity and expiry dates
Track people's contractual history within your organisation.
Fill in payroll and compensation elements & link them with your budget forecast.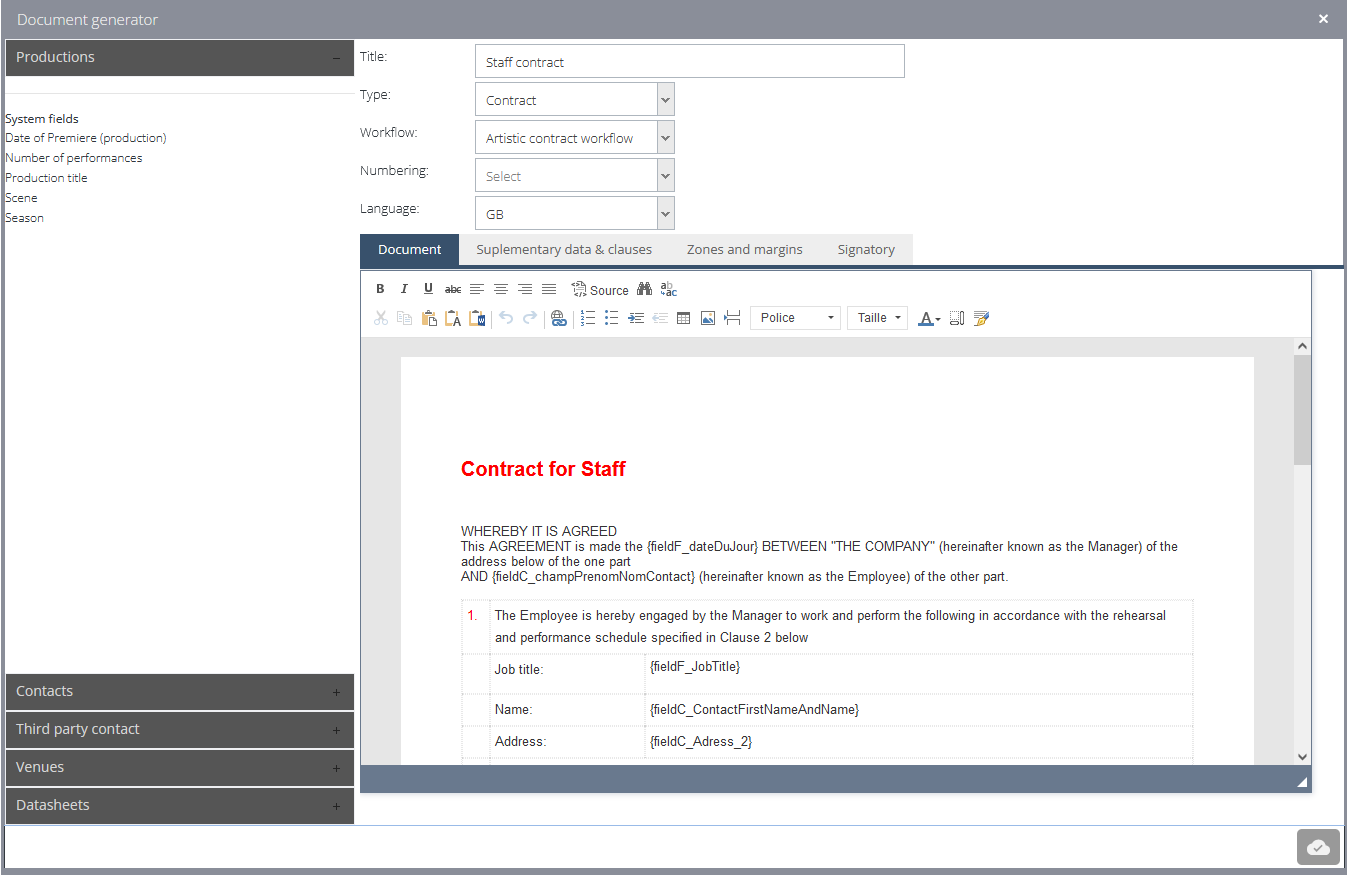 Monitor CRM or sponsorship actions
Keep track of interactions with your partners and audience, and plan targeted actions.
Send propositions of collaboration, invite your sponsors to fundraising events, set up notifications to prepare chase up emails.