Contacts & Contracts
Manage all your contacts - artists, employees, partners, suppliers or venues. Issue their contracts and organize their entire validation and signature processes in a dedicated module.
Configure your database of artists and employees
Configure artist or employee records with their contact details, field of expertise, level and any other information you need to store. Look up their automatically generated history and progression in the house.
Link them to their agent or employer in the database. Store their photos, biographies, certificates and other documents.
Information entered once on a contact record is re-used in the system's other features like on tour plans, in contracts, purchase orders etc.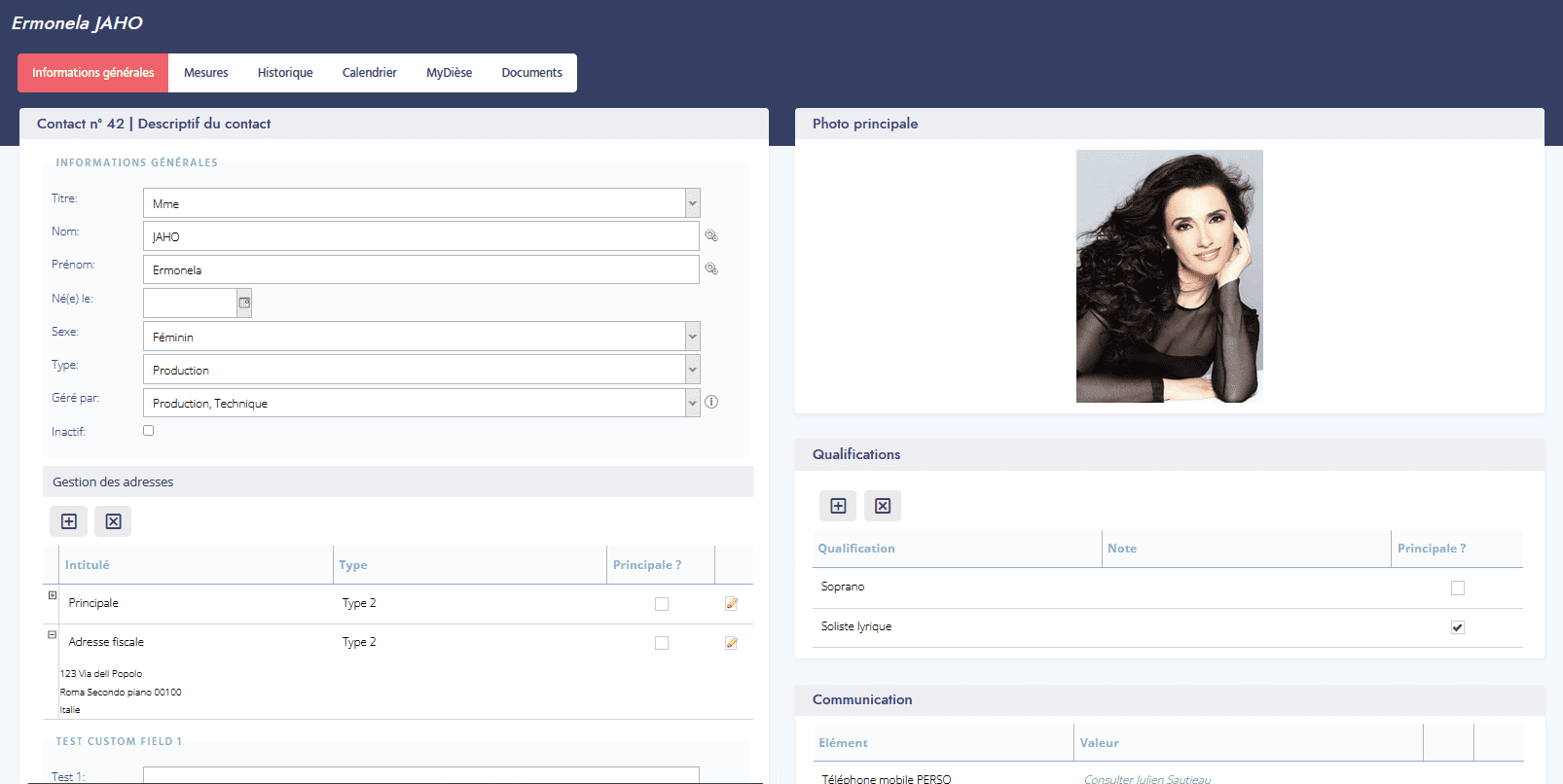 Facilitate the administrative management of contacts
Administrate any contact type with their postal addresses, banking information, contact details and other custom fields.
Create online forms to let people fill in their own record. Integrate this information with your payroll system or any other third party.
Control access to any part of contact records thanks to our advanced user rights management. Securely store all your documents at the contact level.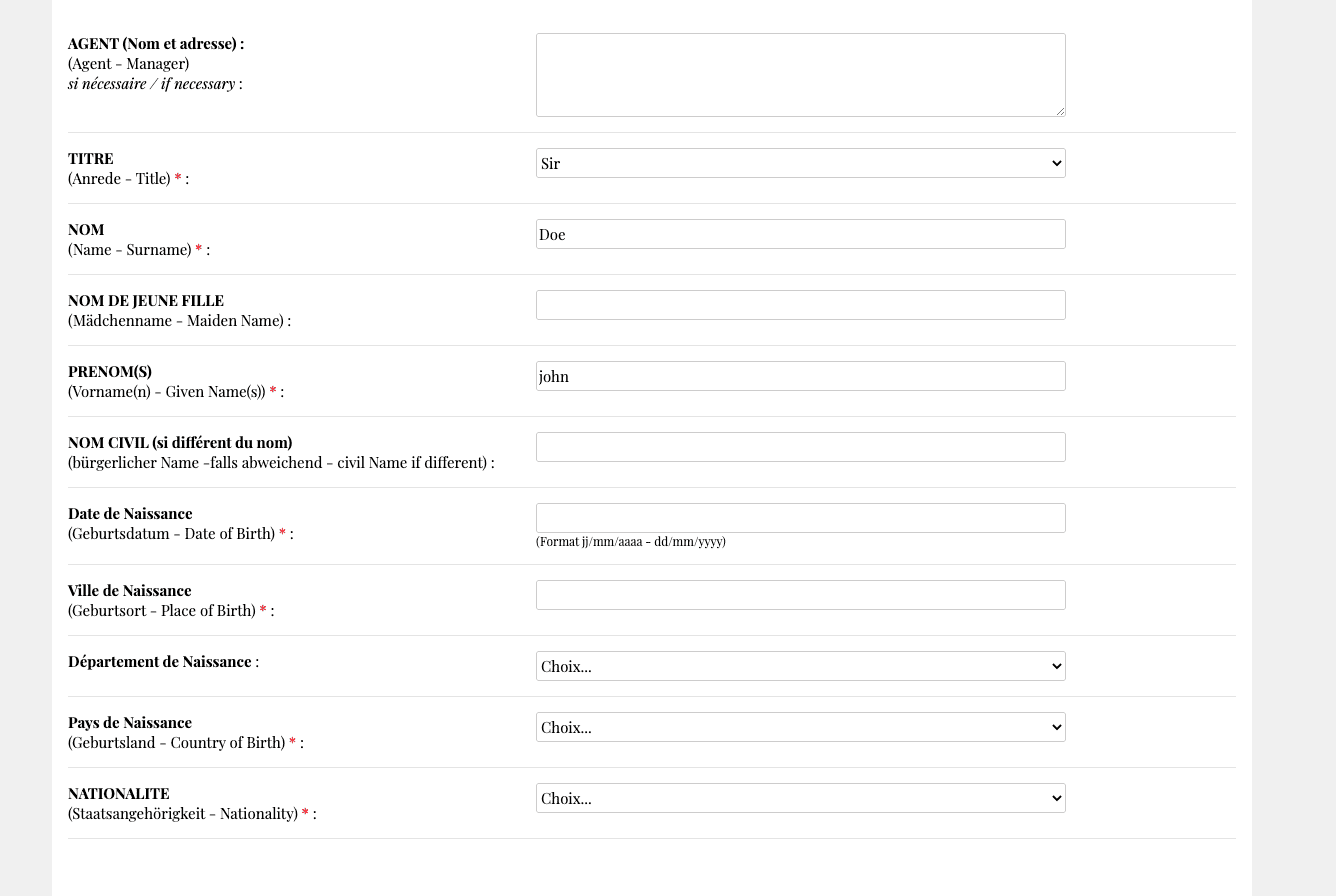 Manage all types of contracts
Artists, casual or permanent staff, contributors: issue contracts of any type from your own templates library.
Configure your validation and signature processes, and send out your contracts to regular or electronic signature.
Manage your contracts' financial elements, and link them with your scheduling to fuel budget predictions.
Contracts can be issued for both natural and legal persons: the module welcomes your coproduction agreements, project rentals, residence contracts etc.