Staff scheduling
organize work easily, thanks to greater information sharing and by letting your employees help you plan. From service-related patterns to individual issues, anticipate on any situation. Let #DIESE handle the complexity of hours counts and labour law.
Manage time and activities
Create timeslots, absences, leaves and recurring tasks. Assign people to planned activities.
Schedule easily by applying patterns & other features.
Make your planning even more reliable by setting up alerts, according to contracts' rules.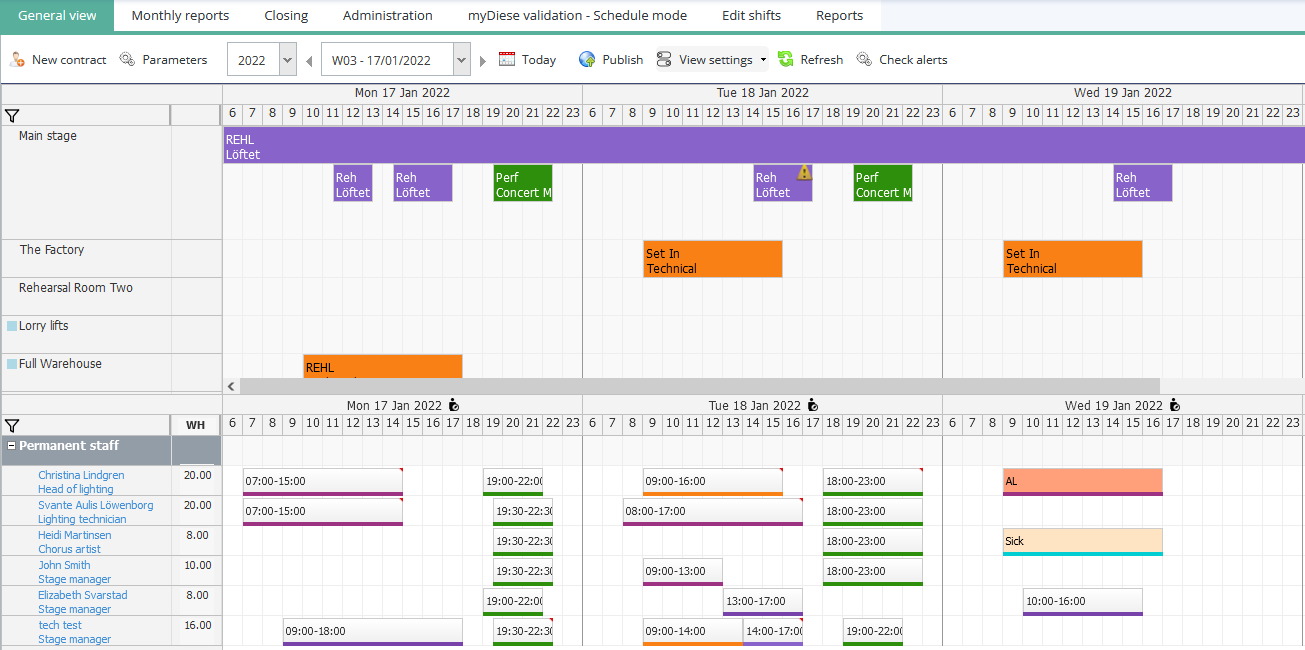 Share your planning with your employees through their individual portal
Employees can declare hours actually worked and have them validated by their manager. They can ask for time off or show their availability directly from the portal.
The staff can look up their individual planning in real time.
Chosen categories of staff can manage their own schedule, and plan their own activities.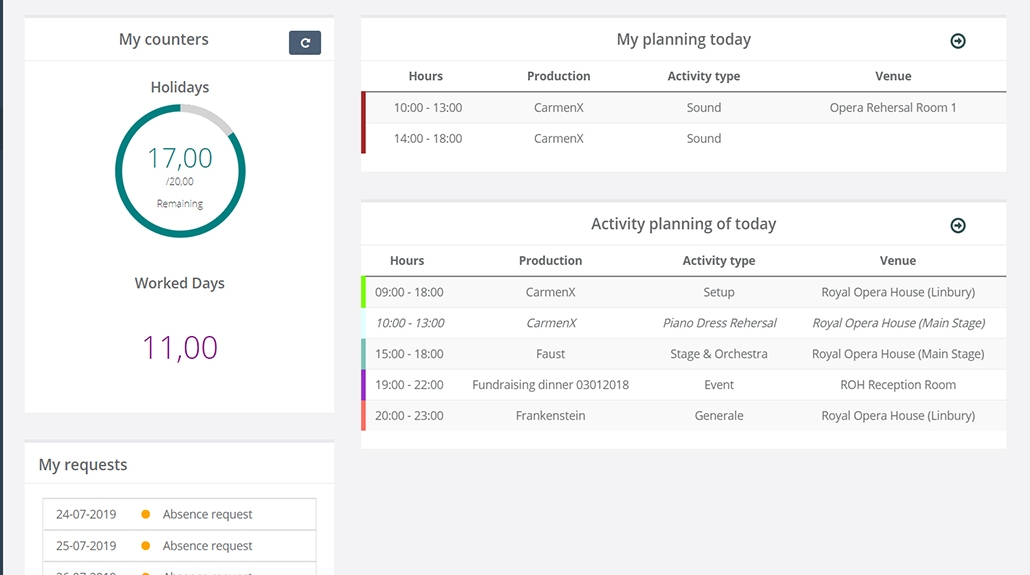 Plan in accordance with labour agreements
Generate time and overtime sheets that comply with contractual rules and collective agreements.
Set up your own indicators and export customized, structured data from the export generator.
Export data directly to payroll.